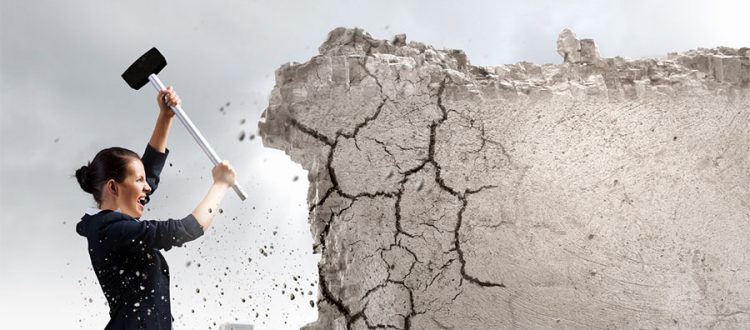 5 Tips to Gain Success Despite A Global Crisis
How do you gain success despite a global crisis? Most business owners thrive when challenged. From the moment they wake up they are ready to face any obstacle coming their way. How do they do that? They try their very best to turn what seems to be a never-ending stream of problems into an advantage. They build on their strengths to create resilience for the future.
But how could we have prepared for such a devastating crisis as this pandemic? It will certainly not be a walk in the park for any of us, and it will be one of the most challenging and difficult times we will face in our lifetime, but we need to apply the same principles of entrepreneurship to get through this.
Here are 5 useful tips to gain success despite a global crisis.
1. Keep your cool no matter what.
Keeping your cool even in the most difficult times will put you at an advantage. Instead of complaining about the crisis, choose to accept how things are going and act in a constructive and positive way. While other people may be panicking or lamenting? Choose to be more optimistic. You are your employees' rock so you should live up to their expectations. Make sure that you know what matters most. One of the things that the people need is a levelheaded leader. Take this opportunity to look at your team's core values and foundations. Learn new things, and look for other opportunities in a crisis.
2. Think outside the box.
"It can't be done." This statement will stop you and your organisation from moving forward and gain success during a global crisis. When most companies and leaders may be accepting what cannot be done, you should be thinking differently. The best question is, "How can it be done?". And when we say done, we mean done in a different but effective way. As a leader, you should have that power to push your team members to think outside the box or out of their comfort zones to make something new. This is also a way to add value to you and the whole organisation.
3. Anticipate the worst.
Have you heard of pre-mortem? It is a business strategy where the leadership imagines the organisation has failed and then thinks backward to determine what possible causes could have led to the organisation's failure. This strategy also seeks to identify the threats and weaknesses of the business by assuming its failure. You have to anticipate what could go wrong so you won't be caught off-guard when it finally happens. Think of ways on how you and the business can overcome those weaknesses and turn them into strengths. Many companies will be caught by surprise.How you handle change will be key. Leaders are now trying to grasp how to keep employees through this crisis and survive by imagining a world during and beyond the pandemic.
4. Change when necessary.
Sometimes, the only way to succeed during a crisis is to face the brutal fact that we have to change something in our organisation. Change can be a draining. However, once you are at this phase, it means that you've already identified the weaknesses of your business that need to be made to make your business more resilient during the crisis.
You can start looking at the following:
Organisational Chart
New strategies are needed in times of crisis and good management can make all the difference to a business surviving or not. If there's a need for you to realign your staff to maximise the talents in your team, then do it.Redirecting staff into new departments where the company needs extra support or moving key people into new roles to develop new opportunities, can help you pivot their business.
Layoffs during a crisis are heartbreaking, and good leaders try to avoid this. In times of global strife, governments sometimes offer support grants and business subsidies to help business keep their staff.
Products and Services
Look at eliminating or reducing products and services that don't bring profit to your pocket. Imagine the money you're investing for each product or service. If you could identify which will remain and what else is worth investing in, good job to you!
5. Meet the needs of your people.
An economic crisis is hard on everyone, but for a business to get through to other side, teams need to be more productive and efficient than ever. This can be a difficult task when morale is low. How do you achieve bringing a team through this? It can be achieved by understanding your people's professional and personal needs. If the organisation is suffering from an economic downturn, it is likely that your people are suffering from the same problem too, so take time to listen to your employees. If they feel that they are being valued and heard, they will make the effort for you and the organisation.
"Bad companies are destroyed by crisis. Good companies survive them. Great companies are improved by them."
Andy Grove, former CEO of Intel
Send me a message now to learn more tips on how to gain success despite a global crisis.