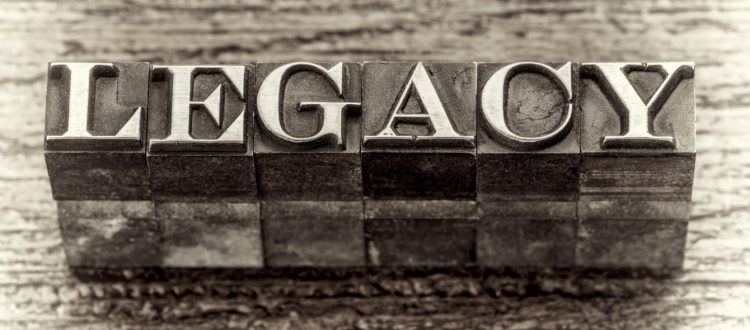 What Does a Legacy Mean to A Leader?
What is a legacy and what does legacy mean to a leader? A legacy is something of value, a goal or mission, that is handed down from the past generation to the succeeding generation. Looking at it from a business standpoint, a leader is somebody who inspires and motivates employees into working for excellence in performance and the achievement of the company's vision and mission. A legacy of a leader can be a lot of things. It can be a process that the leader developed or created, or a system for the efficiency of the process in the workplace; it can also be a protocol amongst the employees' work decorum.
Leaders are usually employees who have grown with the company over the years and been with the company through all the different challenges the business has gone through. Leaders stay with the company for various reasons other than the economic benefit the employment gives. Most of the time, employees become leaders simply because of their passion, belief, and mission, not just personally but also, for the best interest of the company. Leaders who leave their legacy behind in a company are considered "legends."
Being a legend in a company means, long after a leader has moved on and left the company, his contribution to the company's process, system or mindset remains and is still highlighted and is being adapted in the newer generation of employees. This is when rookie employees recognise the efforts of the leader and see the leader as a role model or an inspiration for meeting their goals and career development.
To an employee, having regard for a leader's legacy is most important because of what legacy mean to a leader:
Tried and Tested
The legacy of a leader in a company must have been formulated over a period that involved repetitive testing, evaluation, observation, and roll outs. It is possible that out of a dozen processes, that remaining legacy that is being implemented is the most effective and most efficient process from those tests. Newer employees are taught these processes and tasked to carry them out, and utilise them for improved productivity and efficiency working.
Continuous Evaluation
Although a legacy is being implemented, it does not mean that the evaluation has ended. To cope with the dynamic world in business, processes, systems, and protocols are constantly being evaluated. This involves the input of the newer generation when it comes to tailor fitting the existing processes. New data is gathered and is compared with what worked before or what is currently working for the business. With these, the newer recommendation is then decided on. Legacy mean to a leader, work, evaluate, deliberate, and roll out; Repeat. The legacy remains still the benchmark until a better, more amazing "legacy" comes up and gets utilised. It leaves footprints and that is what future and upcoming leaders go back and refer to.
Foolproof System That Works
Knowing that the process or system that you developed, or a protocol that you rolled out is being used, is working and giving positive results for the business is like a "wow" for a leader. And as a leader who made it all possible, this is like another leaf to your laurel. Knowing that the current and future employees will benefit from what you contributed gives a whole different level of satisfaction. It gives the leader pride and a great deal of satisfaction.
Going back to what does legacy means to a leader? It means pride. It means putting their imprint on the business or the company. It's knowing that what you have worked on and developed for the company has been successful and being used to give future leaders an invisible positive process to work with.
A leader who works with a company for some time, usually aspires to create their own legacy. Achieving this gives employees that pride, and of course also adds to a leader's market value.
If you are a searching and you want to have clarity of what legacy mean to a leader, then send a message to Leadership Coach in Sydney, Carrie Benedet.