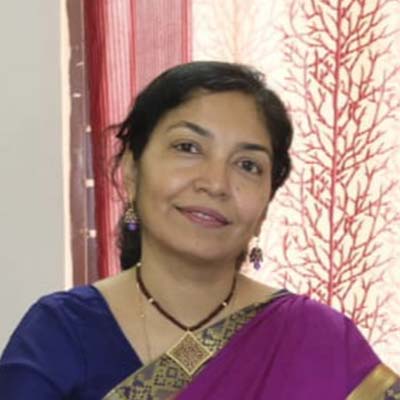 02 Mar 2021
8.40pm - 9.00pm
Across the Screen – Creating with C4
This session, which is nearly a year since the initial education lockdown in India, will uplift you as Jean shares her learnings and leadership success framework.
M.G School for Excellence, now in its 23 year of operation, has as its motto 'Freedom Through Education' for its 600 students, staff and parents. This educational endeavourfor Jean and her Leadership team meant a transition and shift in paradigm from face to face to virtual delivery for over nine months. Leading this shift came down to 'The C4 Formula' enabling her to capitalize next level leadership with Supervisors and Co-Ordinators making 'availability and creative response' the key mechanism to manage uncertainity and confusion.
Join Jean, her dedication to and love of learning opportunity stands out so clearly as a game changer for her learning community. You will hear the joy and energy that became evident throughout 2020 'Across the screen' which has amplied the learning gain for all involved at m.G School for Excellence.