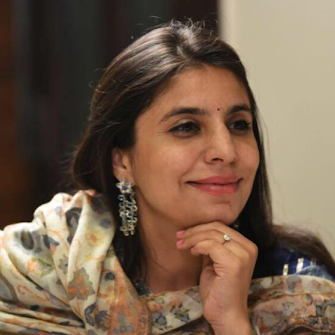 03 Mar 2021
8.10pm - 8.30pm
What You Seek Is Seeking You!
Divya openly shares that 'Life has been my true teacher!' The rich Indian culture and spiritual ecosystem she grew up in have provided the tools for life's ups and downs. Divya will share her experiences as an entrepreneur and her personal struggles that have been instrumental in her personal and professional development.
Divya will share the resiliency skills that enabled her to look at failure and unachieved goals and how she is able to reset her mindset to unlearn and relearn effective leadership strategies within her business, Kesar Sweets. Divya will share how she thrives in all aspects of her life and work continully finding the space to nuture her rich and diverse skillset.