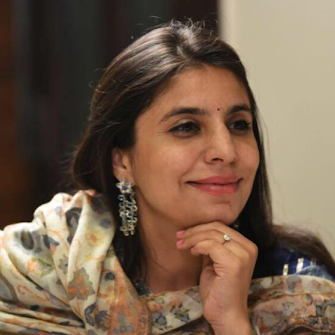 Biography
A doctorate in naturopathy & yoga & a practising pranic healer , Divya Arora found her creative expression in form of Mithai making through the family business of restaurant and catering . After learning nuances of food business for some years from her husband ,Divya took the family legacy to a different paradigm by introducing "Kesar" , with an intent to create & showcase exotic Indian and fusion sweets and its makers around the world with all new perspective .
Divya believes that any new business venture is not just another entity but an individual, who needs to be cared like a child during inception , groomed during growth and made independent with time . Her holistic upbringing instills in her the confidence that what ever the mind can conceive , it can achieve !
She believes that every being has a unique gift to offer to the world , and they can only discover it by looking within.
All sessions by Divya